World slimming innovation
3 specific Treatments using one single machine for a global body care solution

The TechniSPA® treatments offer exceptional results, thanks to the simultaneous use of three specific technologies: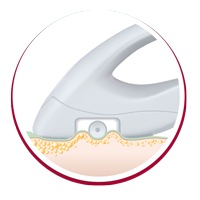 In a single technical step, the massage head provides dual slimming action.
As it moves over the skin, it has a vacuum effect, forming a double skin fold that multiplies the effectiveness of the treatment.
Patented system.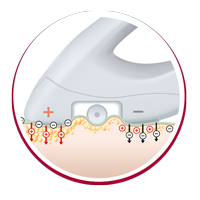 The double ionisation technique optimises the penetration and diffusion of the ACTIVE GEL SERUM slimming ingredients into the skin to enhance treatment results.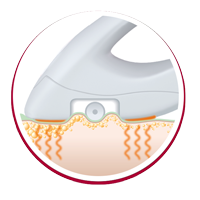 Heat diffusion helps dissolve fat on the skin's surface and activate cutaneous microcirculation, stimulating tissue drainage and smoothing away cellulite, while ensuring optimal comfort for the client.